Life on the Farm
Photo 28 of 45
Stand shearing of rams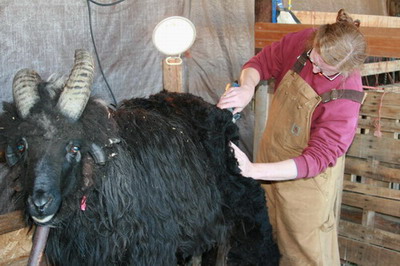 Because the adult rams are so big and strong, I put them in a stand for shearing. I start at the back and work forward, taking the prime wool off first. Then the rest is cut off however I can get at it.

© Copyright 2010 Spin Dance Acres. All rights reserved.