Life on the Farm
Photo 27 of 45
Dark Sky with 2007 lamb (Breezy)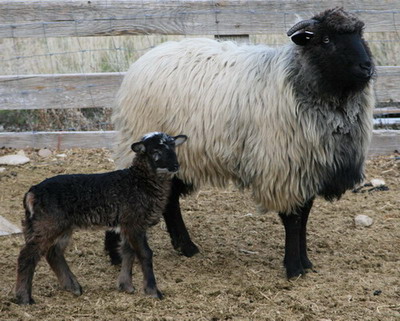 Dark Sky is an English Blue color pattern. As lambs blues are born black but the charcoal gray starts to show in the undercoat at 8-10 months. As yet Sky has not passed this color pattern on to her lambs. Maybe this year!

© Copyright 2010 Spin Dance Acres. All rights reserved.