Life on the Farm
Photo 6 of 45
Feeding time for Thi Chi and Sasha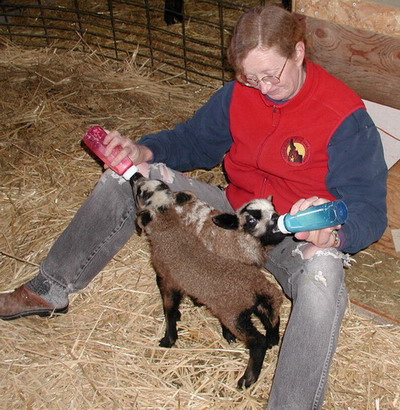 Thi Chi and Sasha were two of a set of triplets. I learned my lesson that year about purchasing old ewes. She had absolutely no milk for her babies. The third lamb I managed to graft onto another ewe.

© Copyright 2010 Spin Dance Acres. All rights reserved.